Woo!! I placed an order earlier in November when the TAT was ~24 days. My order took about two weeks before it was shipped, and it arrived today!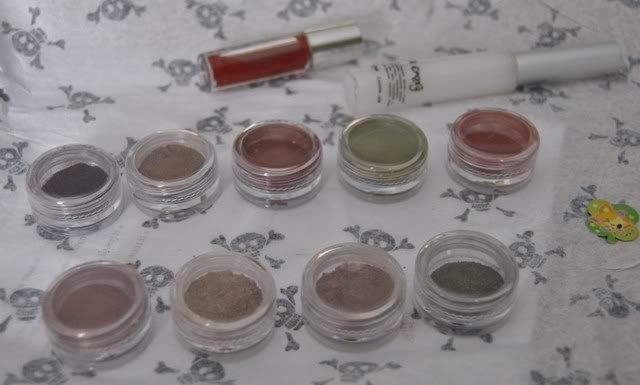 All my goodies! I bought 8 eyeshadows (received one free!), pixie epoxy (my first time actually using it), and a lippie in Bloodstains. Not sure how I feel about this one yet, I tried it just over lipbalm as some bloggers suggest, but it creased horribly and doesn't look even at all.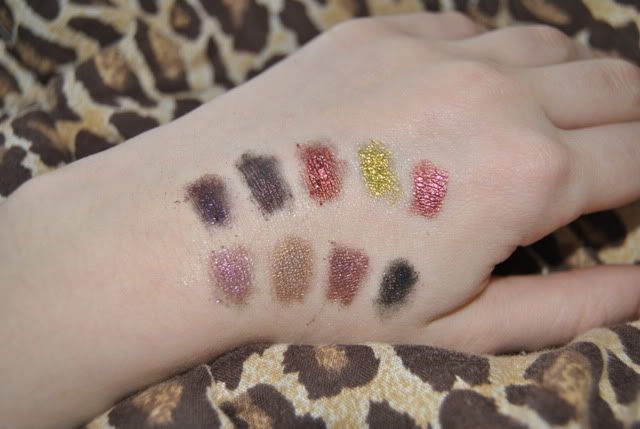 Inside, flash. All swatched over epoxy!
Top Row: Incubus, Monarch Butterfly, Dark Magik, Dressed to kill, Candy Coated
Bottom Row: Velvet Vampire, Druid Werewolf, Samhain Spirits, Pumpkinfire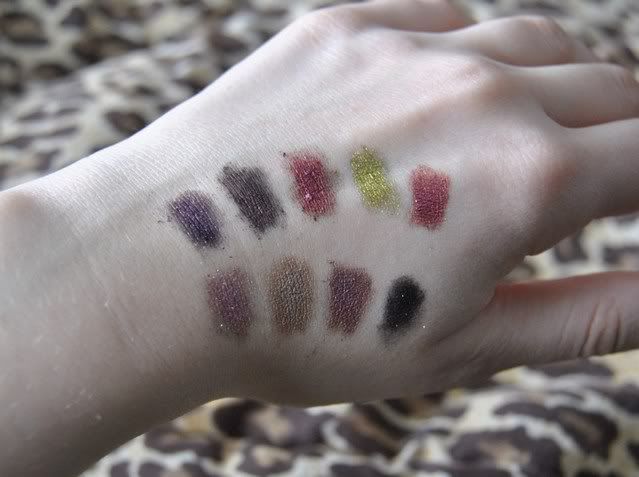 Inside, no flash.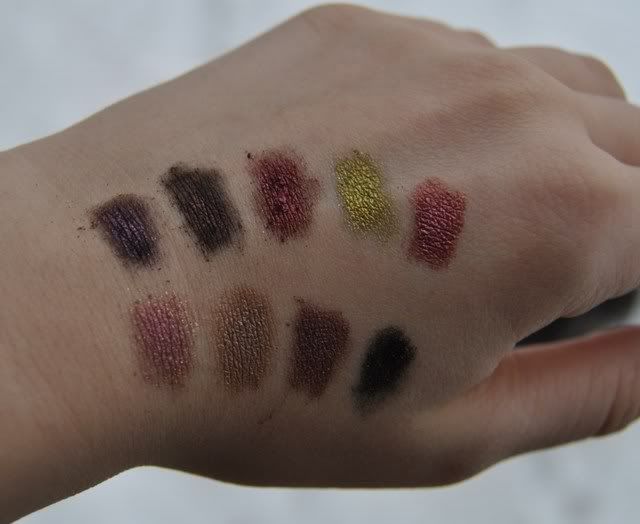 Outside, you can see the snow!
Incubus looks a lot more purple/magenta in the jar, but its red when applied. The sparkles are TOTALLY visible on all shadows! Velvet vampire is from the Arcane Magics line, and it's truly stunning. I'm already making a wishlist for other Arcane's!