A few weeks ago I won a contest from Brazen Cosmetics on their facebook. Originally I became a fan because their lipglosses looked gorgeous on their etsy site, but was hesitant to purchase full sizes.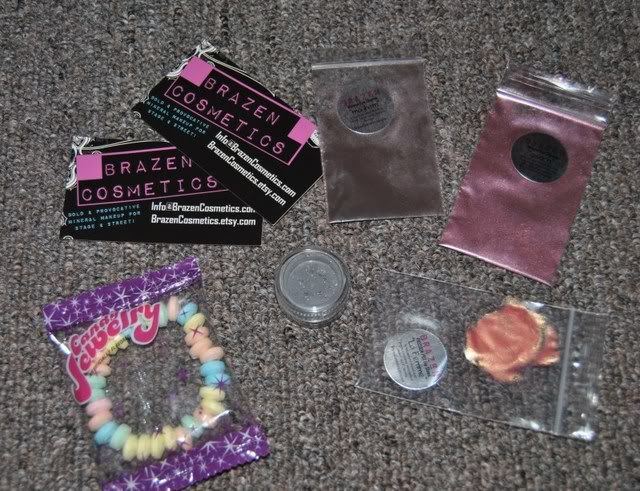 My package! For the contest I had won Sandi's new shade in "Cold shoulder" the full size shadow, and she kindly sent me samples of Mayhem, Swoon and La Femme lipgloss to try out! AND a candy bracelet! :D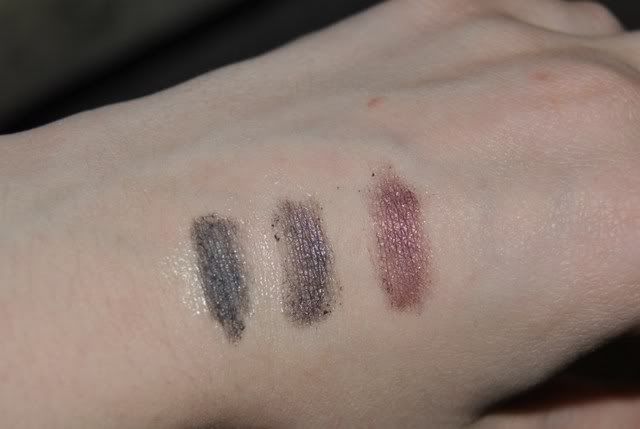 From L-R: cold shoulder, mayhem, swoon. All are loaded with sparkle, and these shadows are super silky and blend like a dream.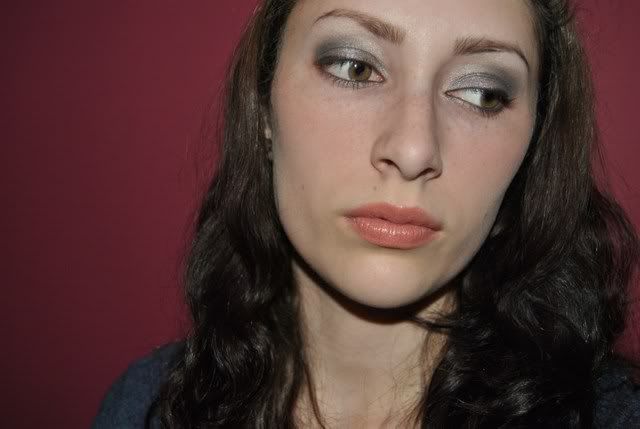 Mayhem on inner 3/4, cold shoulder in crease, La Femme on lips. I really like the lipgloss, they're sticky but smooth... not at all like some brands that clump together and make your lips peel. The color payoff is great, you can apply just a tad for a lip tint effect, or layer it on! This baby has tons of visible gold sparkles!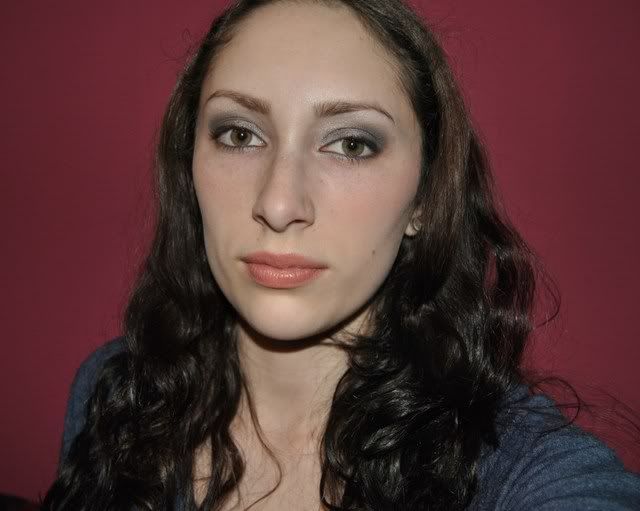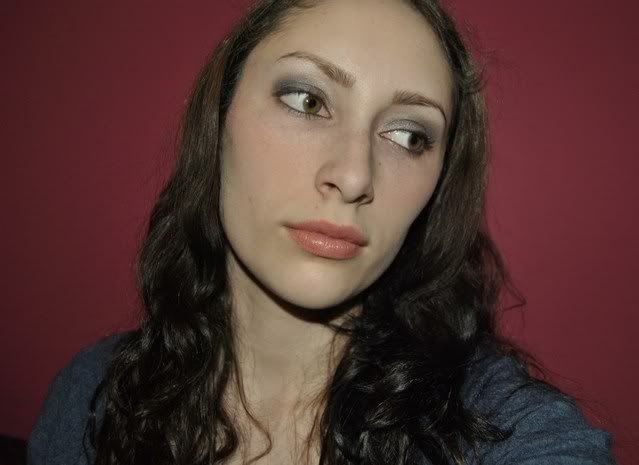 I would highly recommend giving Brazen a try! Sandi offers sample packs of 5 eyeshadows for $5.00, give them a try! I'm dying to try out her other lippies.