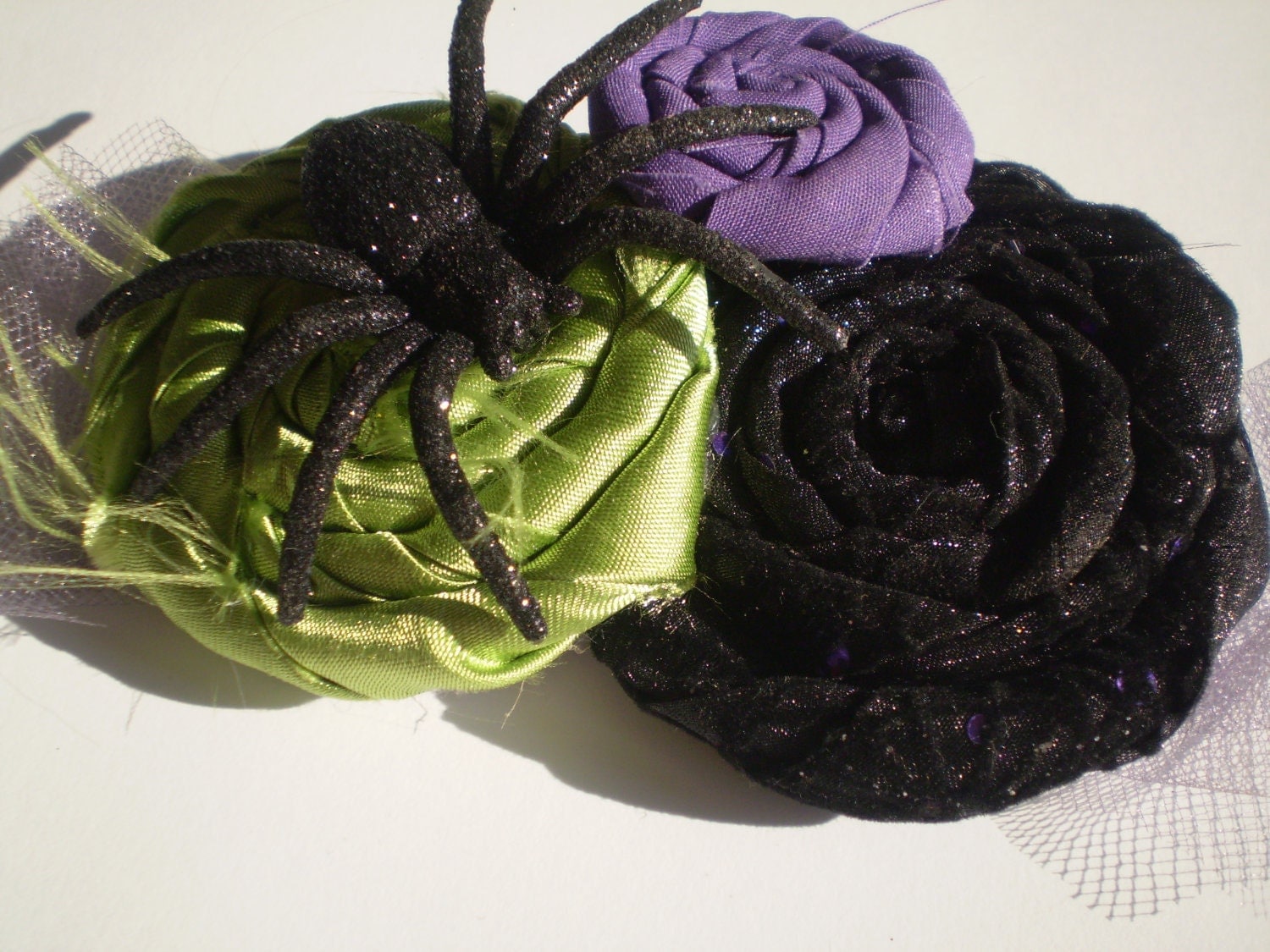 Halloween hair bow from
Elansi
Lately I've found myself gawking at photos of hair goodies on etsy... Now that it's October, I can finally start buying accessories for Halloween. Halloween is my favorite event of the entire year! I would probably wear this hair bow year round if I could. This post is mainly going to be photos galore, of etsy shops I've stumbled across and feel the need to share with everyone.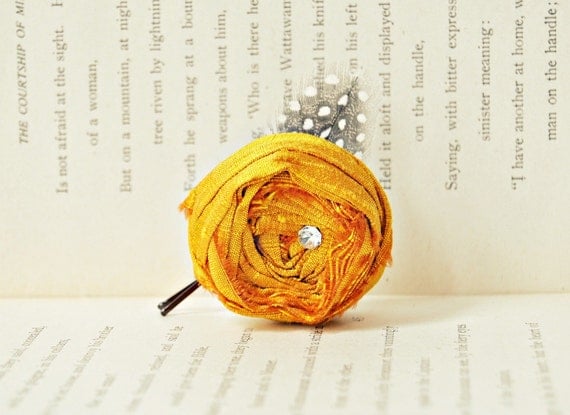 Silk flower from
theloveletter
, isn't this one gorgeous? I love the touch of the feather!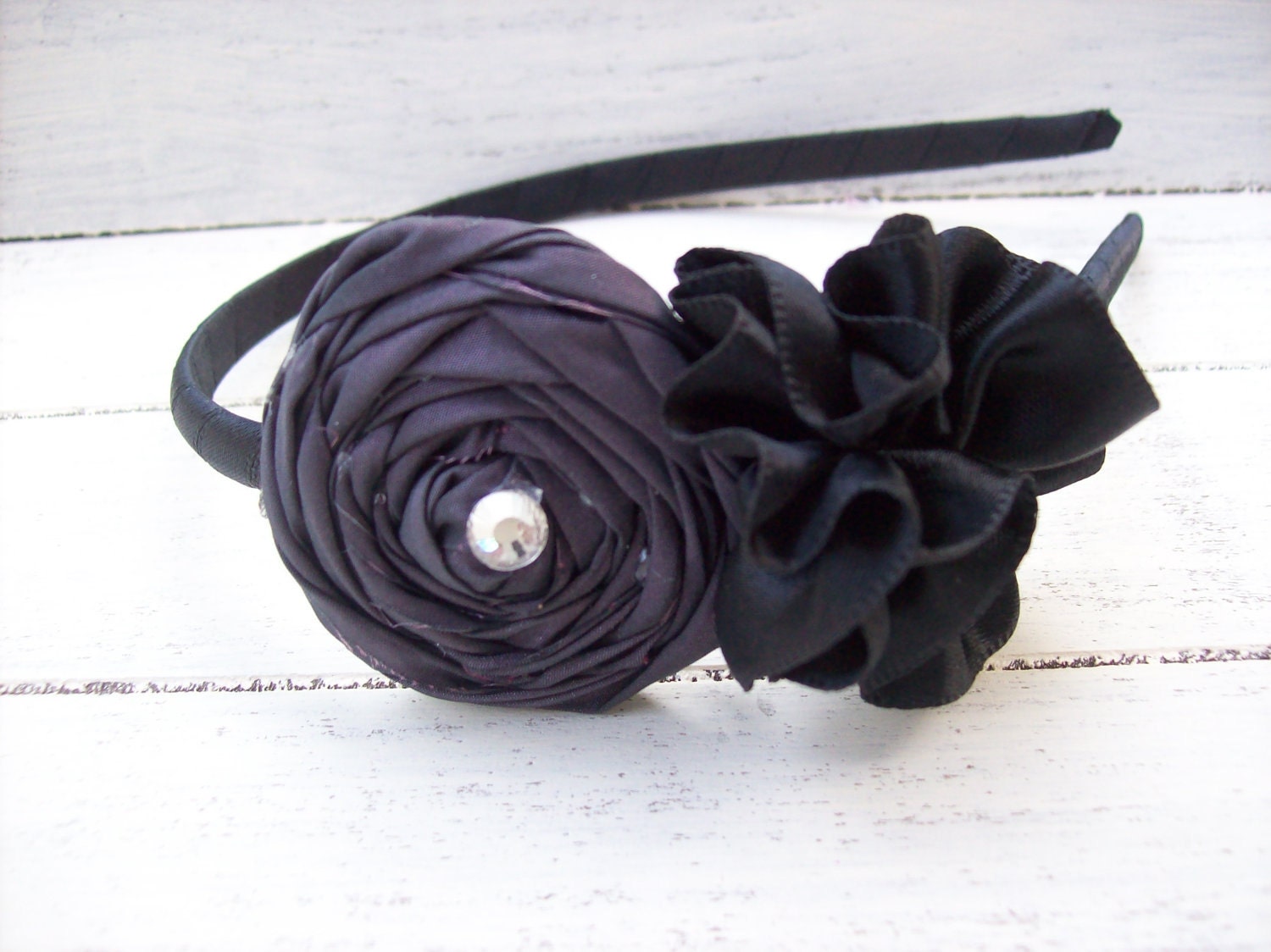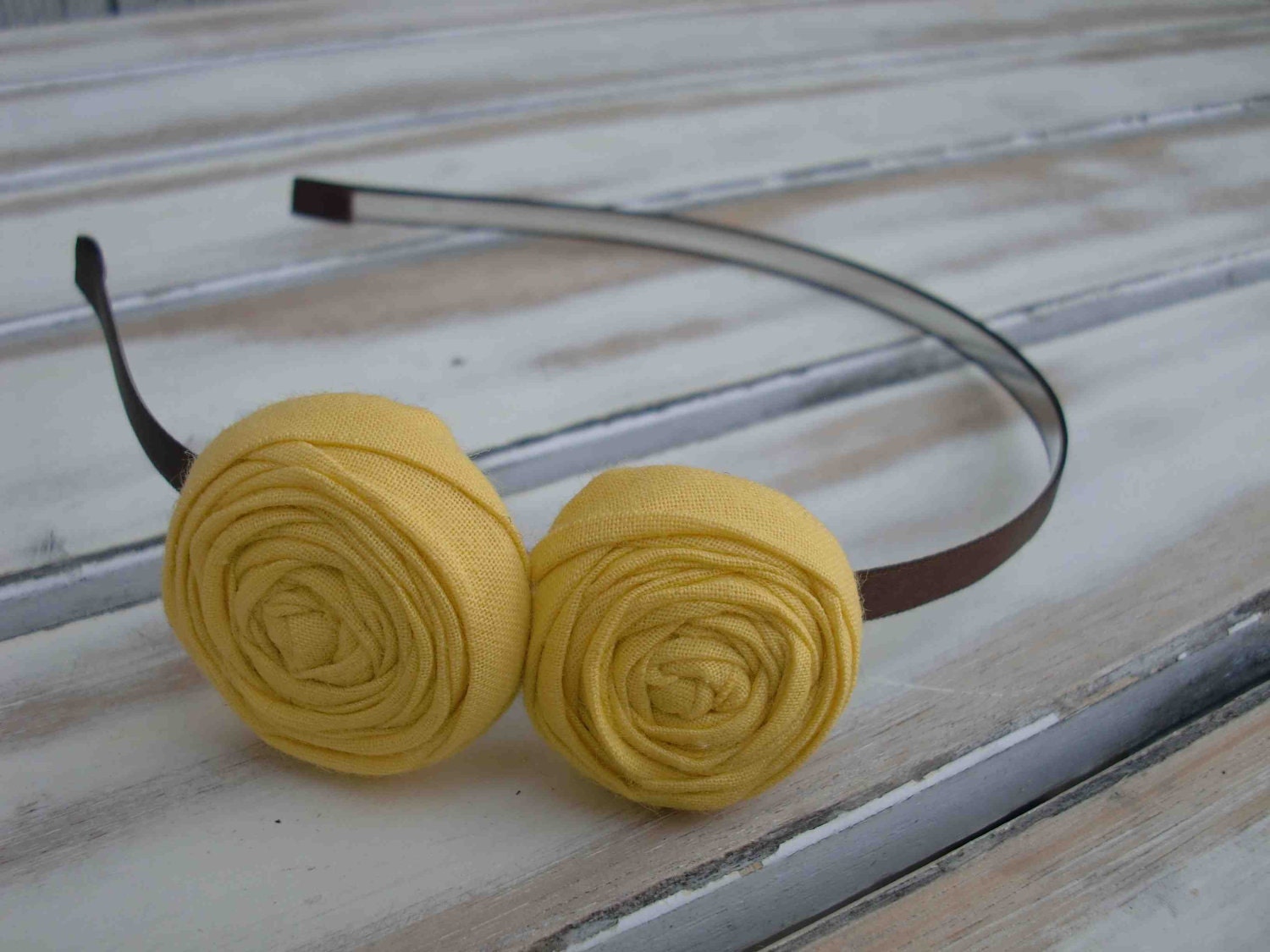 sugarsugarhigh
is currently having a 20% off sale, so be sure to check out her shop as well!
And in case you're feeling crafty (like me!) check out this great tutorial I found to make your own
rosettes!
The idea is fairly simple enough, especially if you have lots of fabric in your stash.